Breeding Project
We are attempting to breed an improved winter laying chicken. Crosses of breeds bearing suitable traits are informing the next steps.
Goals:
More winter eggs
A pea comb for frost bite prevention
A very good laying rate for crosses of dual-purpose breeds
Even temperament
Hardiness -- good cold weather survival rate
Moderate size for feed efficiency
Columbian pattern and/or blue if possible
Status:
Introduction of the pea-combed trait has been difficult. Many pea-combed breeds carry the unwanted Mahogany trait and the Lt Brahmas prove to be unambitious breeders.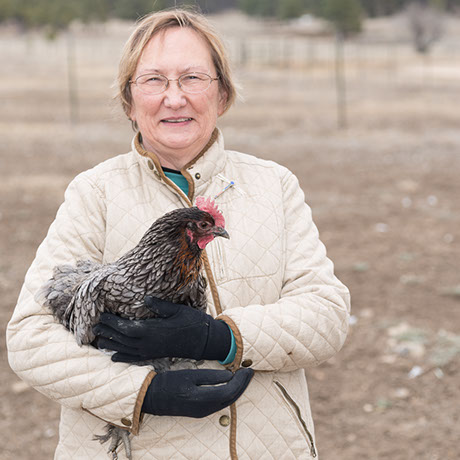 Susan with Blue Marans x Welsummer bred at Stonefield
Naturally raised lamb and resilient sheep from the Highlands of Northern New Mexico