Stonefield Sheep maintains a herd of registered Navajo-Churro sheep. Susan Ammerman breeds to N-CSA standards.
Breeding stock N-C lambs are available from late April. Cross-bred butcher lambs are available August through September.
Stonefield Farm is located in Northeastern New Mexico, between Las Vegas and Mora. In addition to sheep we raise chickens and geese in USDA Climate Zone 5.
We sell started chicks to order or as available on site. Started pullets may be purchased in small quantities and will save buyers both brooding and culling.
Most pullet requests require a minimum 8-week lead time (for hatching and feathering). Rarer breed availability is seasonal so the wait may be longer.
Our selection of dual-purpose, hardy proficient laying breeds withstands 20 degrees below zero F in unheated housing. Wind, rain and snow protection are required.
Geese may be available for sale again for holiday fare or as livestock. Pilgrim and Cotton Patch geese are popular here because of their moderate size and mild temperaments (they can be territorial in breeding season).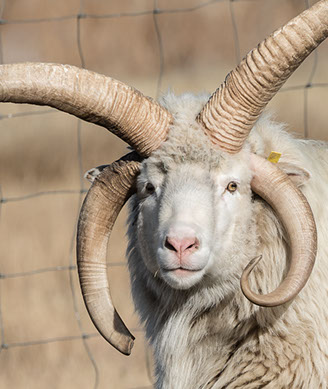 Naturally raised lamb and resilient sheep from the Highlands of Northern New Mexico